About us
State of the art minimally invasive medical device company
Founded in 2003
Over 15 years of experience in development, manufacturing and marketing of medical devices.
SCITECH Medical is a minimally invasive medical device company, founded over 15 years ago.
It started its activities in 2003, 7 years after the group already operates with import and distribution of medical devices, when it realized the potential of developing technology in the country in partnership with the Brazilian medical-scientific community.
Since its foundation, the company has filed several patent applications and has been recognized as an innovative company with 5 Finep awards, two of which are national.
With aspirations in the demanding global market, SCITECH has always invested a lot in the technical development of its products, in the production processes, in quality systems and in clinical research.
In 2004 Scitech launched its first nationally manufactured accessory. In the following year, it obtained the IS0 9001, ISO 13485 certifications.
In 2007, several products were launched that completed the cardiology and endovascular portfolio, including the coronary and vascular balloon catheter, the conventional CRONUS coronary stent and the SIOXX self-expanding vascular stent.
In 2012 Scitech obtained ANVISA approval to start marketing INSPIRON, a 3rd generation drug-eluting stent.
The following year, the migration to the company's new technological center takes place. With a structure of more than 42,000m², with 6,000m² of built area, its production capacity becomes 5 times greater with the state of the art in the manufacture of medical devices and centralizing all the productive stages of stents, coronary and peripheral balloons.
The endovascular portfolio was complemented in 2016 with Embosoft microspheres for embolization and the Solaris self-expanding peripheral covered stent.
In the following years of 2017 and 2018 the company also started to operate in the Endosurgery and Endoscopy markets. In the endoscopy line, a wide portfolio of diagnostic products, ERCP, hemostasis, polypectomy and dilation are launched in addition to the line of Mitech endoscopic metal stents, previously distributed.
Thus, Scitech currently develops and manufactures a broad product portfolio for the Interventional Cardiology, Peripheral Vascular, Endosurgery and Endoscopy markets. The group has more than 250 direct employees, working in 5 countries: Brazil (commercial, manufacturing and logistics), Chile (commercial and logistics), Spain (commercial), Italy (commercial) and USA (logistics). In addition, it operates indirectly in more than 45 countries.
Currently the company develops and manufactures a wide portfolio of products for the Interventional Cardiology, Peripheral Vascular, Endosurgery and Endoscopy markets.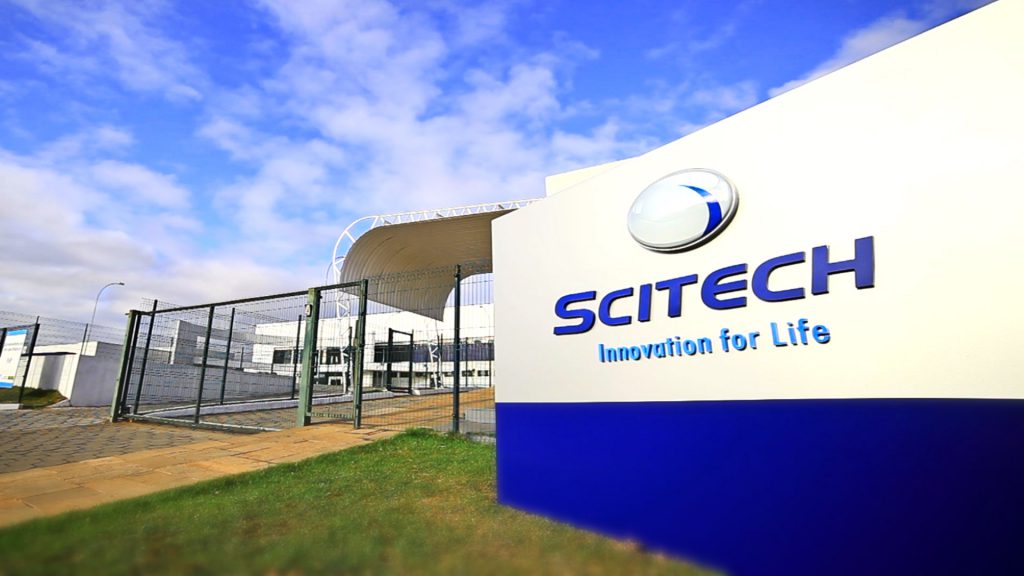 Mission
Develop, manufacture and market innovative high-tech minimally invasive products to improve patients' quality of life.
                                                        Vision
To be among the top four companies in their market segments / countries.
Globally expand Endografts and embolization products to all European Community markets.
Quality Policy
Meet customer expectations with safe and effective products for patients.
Commitment to quality management system improvement and regulatory requirements.

Presence
Direct operations in Brazil (Factory, Sales, Marketing and Warehouse), Chile (Sales, Marketing and Warehouse), Spain (Sales and Marketing), Italy (Sales and Marketing) and USA (Purchasing office).
Worldwide presence (direct and indirect): More than 40 countries